Mile 22 was founded in 2009 by Mike McDaniel in Monterey, California. Three decades in various action sports jobs and a lifetime of riding boards (skate, snow, surf and paddle) prepared him for the challenges of managing a brand and line of products designed for watermen and adventurers.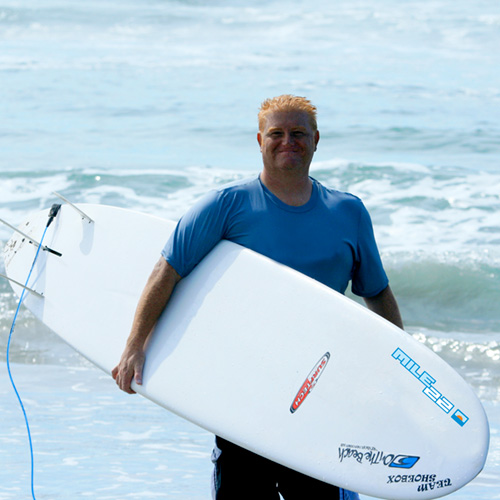 "I get asked about the name Mile 22. In 2009 I made some prototype tie-downs for my prone boards, because the cheap, skinny straps I had been using were literally damaging my boards. With the help of a friend, we engineered a superior strap; extra long, extra wide and overbuilt. I showed up at races with my unlimited, racked all nice and secure, and friends wanted them. I made more, sold them from the bed of my truck, and demand grew quickly and organically. I decided I would try to build a company and brand on the growing reputation of the best oversize watercraft tie-downs on Earth. It needed a name. In 2010 I found myself in the middle of Lake Tahoe, racing from the South shore to the North, a twenty two mile long, five(ish) hour grind. I tried in vain for those five hours to come up with a name for my newborn company. But when my feet hit the sand on Kings Beach, it finally came to me. Mile 22 was born."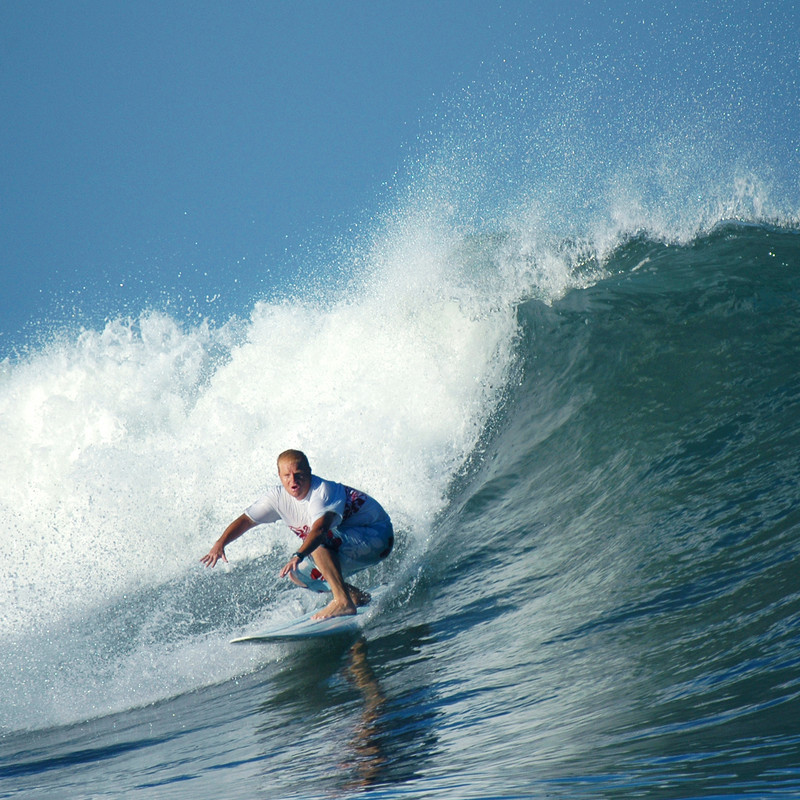 Today, Mile 22 products like our Monster Straps are offering transportation solutions to watermen and waterwomen that didn't previously exist. With a decade behind us, we've only ever had one strap returned, out of thousands. The webbing had a weird wrinkle in it; we couldn't explain it, but we replaced it immediately, no questions asked. That's the commitment we put behind every product we make, and will ever make.
For speedy warranty service and customer relations, call or email us:
831.869.1631

For UK/European sales, please contact our partners:

AQUASPORT INTERNATIONAL LTD
Scott Wood (Woody)
+44 (0) 7983 671091
[email protected]
www.aquasportinternational.com

Many thanks to our photographer friends, whose beautiful work you see on this site...
Peter Spain @tahoespain
Chris Aguilar @finfilmcompany
John Bostwick @jbostwickphoto
Erik Landry @erik.landry

Mega thanks to all of our customers and supporters, who have been with Mile 22 since the days when every pair of Monster Straps were made in a Pacific Grove garage.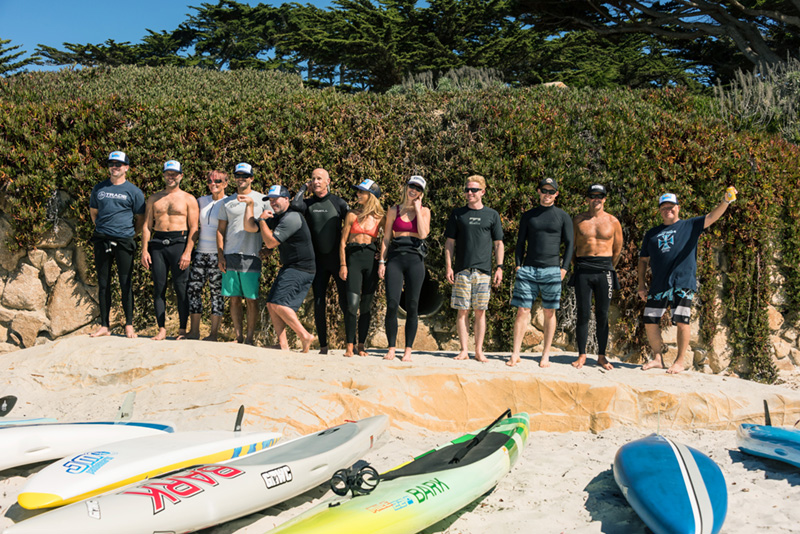 ---
CUSTOMER SERVICE AND WARRANTY
Not satisfied with your Mile 22 product? Return it to us with a copy of written proof of purchase (dealer receipt, credit card statement, printed web store order summary) within one year of date of purchase and we'll repair or replace it for free at our discretion. What's the catch?
Must be the original purchaser.
Product cannot show signs of modification, abuse and/or excess wear and tear. Trust us: we know the difference.
You MUST return the product in question via USPS or UPS (smarter choice, as it's trackable—we will assume ZERO responsibility for returned merchandise lost in transit). NO emails, blurry cellphone photos, phone calls or shit storms through social media.
Include a brief cover letter with your full name and shipping address, email address, and clearly written explanation regarding your dissatisfaction.
When we receive the product in question, we will examine it and email you a summary of possible solutions; free replacement, simple repair, discount code for the purchase of a replacement, etc.
Beyond this program, there is no warranty for Mile 22 products expressed or implied. Furthermore, neither Mile 22 nor any of its distributors, retailers or end users can or will be held responsible for injury sustained by individuals and/or damages to property (cars, roof racks, innocent bystanders, board and/or sports equipment) for any reason due to the use and/or failure of Mile 22 products. Transporting delicate sports equipment on expensive vehicles is an inherently risky and potentially dangerous endeavor, so therefore all planning and execution belongs to the Mile 22 consumer.
Neither Mile 22, its distributors and retailers, nor any other party or expressly any responsibility whatsoever for any injury, loss or damage caused by this product to the buyer or any other person, or to the property of the buyer or any other person and this disclaimer will apply notwithstanding that the injury, loss or damage is caused or contributed to by the negligence of any of the manufacturer, distributor, seller or buyer. By using our products, the user accepts all personal and legal liability of any type listed under the UCC and state regulatory agencies where applicable.